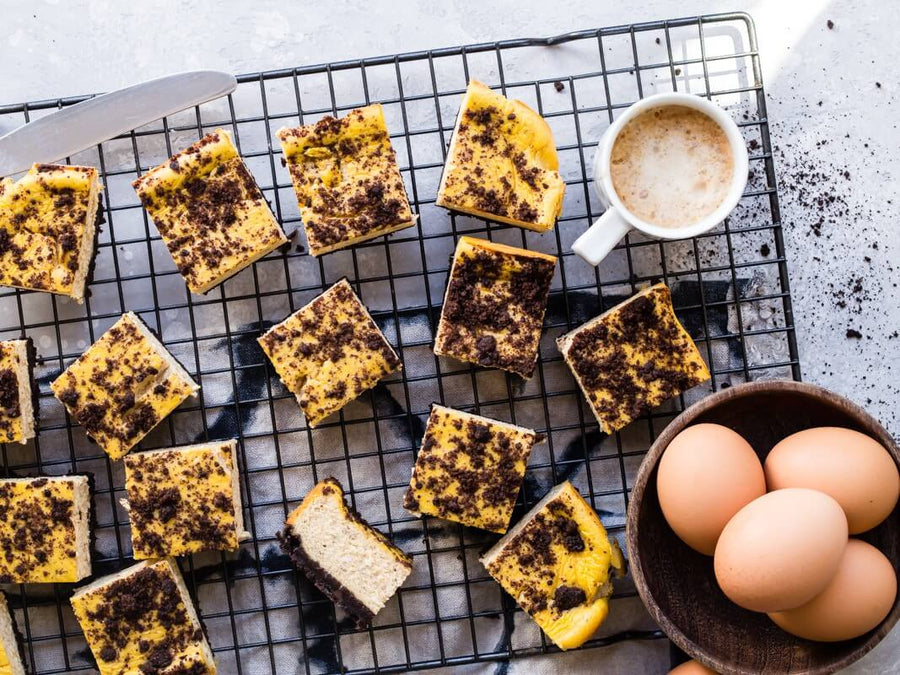 These fall recipes make use of the bountiful harvest that debuts in September. With seasonal produce like kale, squash, pumpkins, and root vegetables in your kitchen, there's an easy way to incorporate the flavors of autumn into any meal of the day.
Once the autumn leaves begin to fall and an autumn chill fills the air, you know what that means! It's time to rummage through your cozy recipe repertoire for dishes that bring to mind wool sweaters, fuzzy socks, and trips to the apple orchard. Seasonal produce like squash and root vegetables from the local grocery store, farmers market, or your own backyard garden all make bold appearances in this list of sweet, savory, and unapologetically fall recipes. Whether you're enjoying your brunch on a breezy porch in October or dessert by a roaring fire in November, this cozy recipe collection is the perfect inspiration for savoring every last bite of fresh produce and pumpkin spice the harvest has to offer.
Fall breakfast recipes:
Whether you're going for savory or sweet, a meal for one, or breakfast for a crowd, there's a plethora of fall produce that you can easily incorporate into your morning. Cozy up with a stack of pumpkin pecan pancakes, plate of crispy sweet potato toasts with scrambled eggs, or pile of pumpkin spice protein waffles before heading out on your next leaf peeping adventure.
Fall baking recipes:
Spending a chilly morning in the kitchen with a warmly spiced baking project is one of our favorite fall activities. These baking recipes incorporate a whirlwind of seasonal flavors like crisp apples, earthy pumpkin, and sweet maple syrup baked into every last crumb.
Fall lunch recipes:
Along with cooler weather and a bounty of seasonal produce, the harvest months bring new flavors to tie into your lunches. Whether you're enjoying your grain bowl at home or packing a quick lunch for later, here's some inspiration for your midday meal.
Fall soups and side dish recipes:
When the hole in your harvest season menu is smaller than an evening meal but still needs to tide you over until dinner, a warm bowl of soup or slice of low-carb bread can offer just the comfort you're seeking. From bright and hot tomato egg drop soup to creamy butternut squash bisque mellowed out with CBD, these soup and side recipes taste as cozy and inviting as your favorite wool sweater.
Fall dinner recipes:
After a long fall day at work or a weekend of hayrides, exploring the local pumpkin patch, and getting lost in a corn maze, there's nothing better to come home to than a warm and satisfying meal. Wind down your day with a rustic skillet meal, a piping hot plate of roasted Brussels sprouts, or a the smell of eggs baking in creamy pumpkin sauce.
Fall dessert recipes:
Once the sun goes down and dinner is all squared away, it's time to call it day and end your evening on a sweet note. Whether you choose creamy pumpkin cheesecake, an egg white cocktail, or a slice of classic pecan or sweet potato pie, just make sure your dessert includes a healthy dose of seasonal spices like the warm, spicy zing of ground cinnamon.