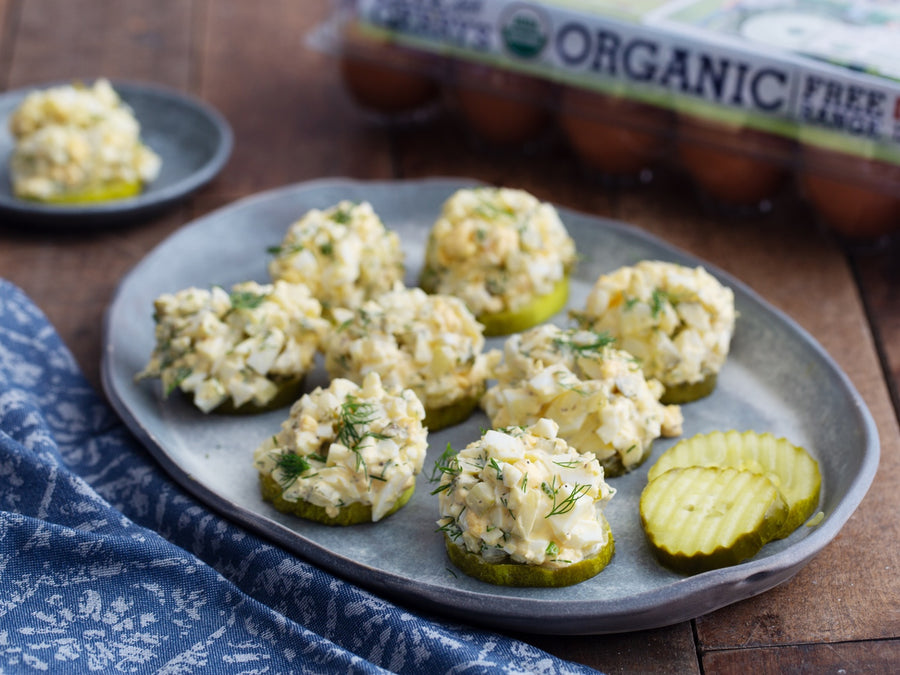 Whether you're a seasoned keto dieter or just testing the water, it's easy to get stuck in a food rut. These high fat, low-carb recipes are versatile enough to be enjoyed any time of day, and most importantly, they'll help you diversify your keto diet.
If you're a seasoned keto dieter or just testing the water (AKA bulletproof coffee) to determine whether this lifestyle is right for you, trying new recipes and mixing up your meals is a wise idea. That plate of bacon and fried eggs you've made for breakfast every day this week will become tedious sooner or later, and even the butter-basted steak you look forward to come dinnertime can feel monotonous after a while. These high fat, low-carb recipes are versatile enough to be enjoyed any time of day, and most importantly, they'll help you diversify your keto diet.
If this quiche proves anything, it's that all crusts are not created equal. In fact, if you've been privy only to traditional wheat flour crusts until now, this garlicky almond flour and butter crust is about to rock your world. The secret to the filling is onion and Gruyére cheese, which bring some much needed flavor and texture to an otherwise basic dish. A slice of this quiche will provide you with 35 grams of fat, 4 grams of net carbs, and 13 grams of protein.
Pickles are a keto dieter's best friend (provided that they don't contain added sugar or unnecessary preservatives): along with a salty, hits-the-spot brine, they contain valuable electrolytes that can be especially helpful if you experience "keto flu" during your transition into the diet. This egg salad is chock full of them, and can be served on pickle slices for an easy lunch or anytime snack that includes 15 grams of fat, 1 gram of net carbs, and 10 grams of protein per serving.
Boasting a simple, straightforward, no-nonsense ingredient list, egg drop soup is the antidote to chilly days and cold nights. This one contains nothing more than chicken stock, garlic, eggs, green onion, and seasoning. Drizzle chili or sesame oil over the top of your steaming hot bowl of goofor added flavor and to turn this dish into an umami fat bomb!
Although sitting down for a meal is the best way to enjoy it, it's not always realistic. Long commutes, fully booked calendars, and rushed expeditions to the gym after work call for something that you can grab and eat while you're on the move. These mozzarella-filled fajita egg cups are keto-friendly and can be prepared in bulk weeks ahead of time, eliminating the need for you to even turn on the stove in the morning.
Avocado toast has nothing on these baked egg boats. They'll help you start your day with plenty of healthy fats and high quality protein, both of which are found in avocados and eggs. If you're new to cooked avocado, this a great recipe to start with; just 10-15 minutes of baking brings out the nutty flavor, which pairs beautifully with the slightly runny egg yolk in the center.
Eggs are a staple for the keto diet, but they aren't just for breakfast. With a pinch of garlic powder and a nonstick pan, you can transform a few whisked eggs into carb-free wraps to hold all your favorite club sandwich fixings, like turkey, bacon, tomato, lettuce, and mayonnaise. Each wrap comes in at 22 grams of fat, 4 grams of net carbs, and 20 grams of protein.
Meal prep can be a lifesaver when you're trying to navigate macronutrients throughout the work week, and these low-carb fajita bowls will help you do just that. The steak and eggs offer protein and fat, while the greens and vegetables will bring a welcome freshness to your lunch. Trying to keep your carbs as low as possible? Simply eliminate the corn in this recipe or swap it out for chunks of avocado or your favorite low-carb vegetable.
Creamy side dishes are the ideal pairing for roasted chicken thighs or steak salad, and this one fits the bill. Like a classic deli-style potato salad, the just-tender pieces of cauliflower are swathed in mayonnaise and a touch of Dijon, and each forkful is dotted with bacon bits and crunchy bites of green onion. A serving contains 15 grams of fat, 3 grams of net carbs, and 6 grams of protein, making this a perfect side dish to add to your keto repertoire.
This sophisticated low-carb "pasta" dish is made possible by egg ribbons, asparagus, roasted tomatoes, and lots of olive oil. It's a great go-to for a night in, a romantic dinner, or all of the above. The best part? Once you know how to make your own egg ribbons, the world is your oyster (think low-carb carbonara, keto spaghetti Bolognese, and beyond).
Keeping a long-term low-carb diet interesting is a tall order for most of us, but finding opportunities to add layers of flavor to your meals can make a big difference. That's where these keto meatballs come in. The pork base is filled with fresh cilantro, fish sauce, jalapeños, ginger, and lime, which all pack a punch in their own way. With a side of umami-rich sauce, a serving of these meatballs makes for a delicious work lunch or quick weeknight dinner, coming in at 28 grams of fat, 3 grams of net carbs, and 33 grams of protein.
These roasted Brussels sprouts make for an elegant side dish to pair with steak or chicken, but they can also be enjoyed as a delicious and well balanced lunch or snack all on their own. No matter when you feast on this dish, the best way to do so is by dipping the crispy Brussels sprout leaves into the jammy yolks. To keep the net carbs low, just eliminate the breadcrumbs or make your own with your favorite keto bread recipe.
No added sugar, grains, or dairy here! These zesty marinated chicken tacos are 100% paleo and keto-friendly, including the tortillas, which are made from a combination of tapioca flour and coconut flour. These simple ingredients yield a vessel for your taco fillings (chicken thighs, fresh lime, cilantro, queso fresco, and radishes) that's much lower in carbs than a traditional wheat flour or corn tortilla.
Spice up your morning routine by turning up the heat on your breakfast, green chile style. Every bite of these cheesy verde egg cups is guaranteed to wake you up (and keep you full) while you're running morning errands or on the way to work. Packed with keto-friendly ingredients like diced green chiles, mozzarella, and simple spices, these egg cups are a great low-carb option for any time of day.
Keto dieters rejoice! In these unbelievably delicious eggwiches, hard-boiled egg takes the place of bread, and you won't even notice the lack of carbs. They come in three flavor varities, each as lip-smacking and filling as the next: caprese, Cuban, and banh mi.