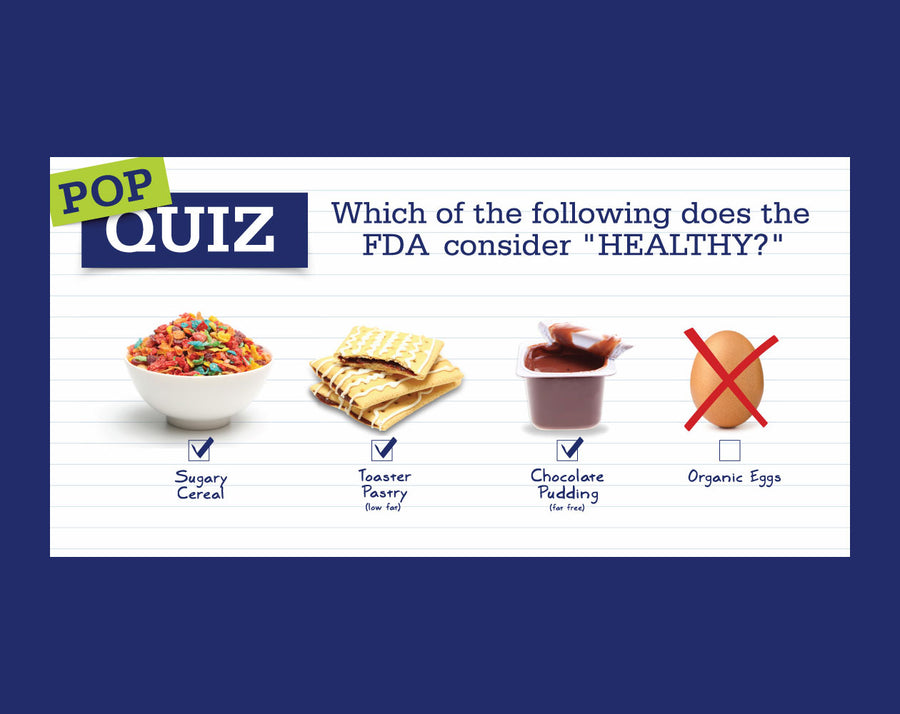 What foods are considered healthy in the eyes of the Food and Drug Administration? The truth may sound surprising: toaster pastries, flavored gelatin, and fat-free chocolate pudding are all considered "healthy" products, while eggs are not.
If that sounds like upside-down logic to you, we're in agreement. However, these decisions aren't left up to food producers like us. Those products may use the claim "healthy" in reference to their products while Pete & Gerry's cannot, despite ample evidence to the contrary.
Check out our YouTube channel for more food and farming footage!
We are hopeful that with the advances in nutrition science and understanding (including recent dietary guidelines issued by the USDA and Department of Health that encourages egg consumption), the FDA will issue new guidance on eggs. That way, no one who might benefit from the health benefits of eggs will hesitate to eat them based solely on unfounded fears around dietary cholesterol. We fear that this may be deterring people from eating an inexpensive but extremely rich source of protein and essential nutrients. Therefore, with the help of Registered Dietician and founder of Nutritious Life, Keri Glassman, Pete & Gerry's is petitioning the FDA to amend the definition of "healthy" to allow it to be used with eggs.
"It is long overdue that eggs be restored to their proper place in Americans' diets. It's one of the best sources of natural, nutrient-dense protein you can find, to say nothing of its convenience and flexibility as a food." states Keri.
Unhealthy eating and obesity are national epidemics. Over the past few years, there has been a tidal wave of consumers waking up to this fact and educating themselves about food. The result has been a move away from processed, artificial foods in favor of simple, whole foods such as vegetables, fruits, whole grains, and natural proteins – like eggs.
We believe that by pushing the FDA on this out-of-date definition, we can help drive this healthy eating trend forward. And you can help!
You can read our full 17-page petition to the FDA to review and change their outdated criteria.
"I am thrilled to support Pete & Gerry's in their effort to work with the FDA in reconsidering some of its outdated and misleading regulations that keep eggs from getting the 'healthy' label. Nutrient-dense whole foods like eggs, avocados, and salmon are important additions to a healthful diet and Americans should be eating more of them as well as be encouraged to avoid sugar-packed, processed foods that are filled with unhealthy ingredients, but can still be labeled as 'healthy.'" —Keri Glassman, MS, RD, CDN, Read Keri's 5 Smart Reasons to Eat Eggs Every Day
SOURCE: Table adapted from the US Food & Drug Administration's Guidance For Industry. A food labeling guide. Appendix B: Additional requirements for nutrient content claims: [www.fda.gov ] (https://www.fda.gov/downloads/Food/GuidanceRegulation/GuidanceDocumentsRegulatoryInformation/UCM265446.pdf )| April, 2013
Related Press