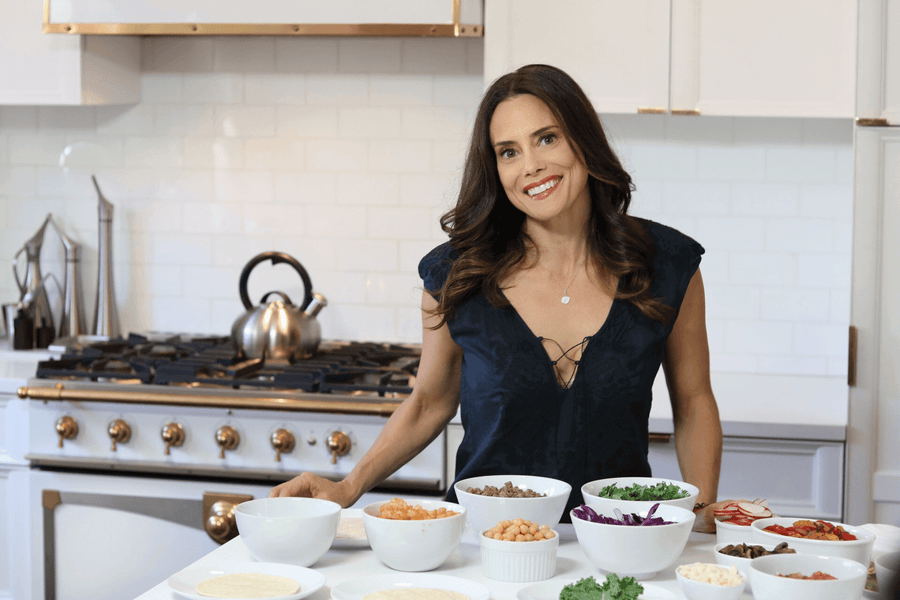 There are some healthy foods you eat seasonally, like
spring veggies

when the sun comes out and sweet potatoes during the fall. Other healthy foods make sense based on the occasion, like organic

tortillas

on taco night and popcorn on movie night.

But eggs? Eggs are the kind of food you can eat every. single. day.

It's not just that they're delicious. They're incredibly nutrient-dense. And no matter your kitchen skillset, you can do a million things with them. Scrambled, poached, hard-boiled, baked…the options are nearly limitless.

The key is choosing the best eggs, which is why I teamed up with Pete and Gerry's Organic Eggs. Started by a family that has been raising happy chickens for four generations, Pete and Gerry's now sells free range organic eggs from a network of more than 120 small family farms. When you choose their cartons, you know the hens were happy (not stuffed in tiny cages), the eggs are healthier, and the farmers are making a living.

Here are five reasons (to name a few!) to add eggs to your daily menu:
5 REASONS TO EAT EGGS EVERY DAY
How will you incorporate eggs into your diet today? Let me know in the comments below!
Keri Glassman, MS, RD, CDN, is a renowned celebrity nutritionist, healthy cooking expert, and wellness thought-leader. She is the founder and CEO of Nutritious Life and The Nutritious Life Studio, an online certification that provides unparalleled, forward-thinking education to individuals of various backgrounds looking to establish successful careers in the health and wellness industry.
Keri is a Today Show Tastemaker and a contributing editor and advisory board member for Women's Health Magazine. She is the author of four bestselling books, including The New You and Improved Diet and The O2 Diet. She's also regularly featured on national television programs like The Today Show, Good Morning America, and The Rachael Ray Show and is a prolific contributor and commentator for countless other top media outlets.
She resides in New York City with her smoothie-obsessed children, Rex and Maizy.