Ingredients
Instant Pot Electric Pressure Cooker
Steamer rack or basket (Included with the Instant Pot)
Pete & Gerry's eggs (up to 8)
1 cup cold water
Bowl with ice water (to stop the cooking once eggs are done)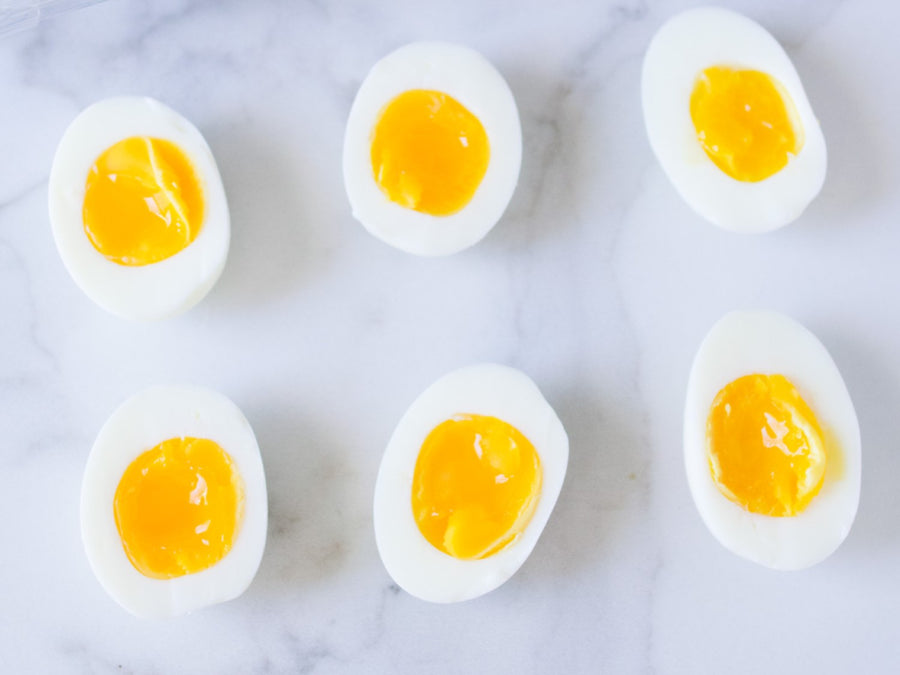 Low Carb
Meal Prep
Meals
Snacks & Apps
Top Rated
Prep Time 5 minutes
Cook Time 9-11 mins
Low Carb
Meal Prep
Meals
Snacks & Apps
Top Rated
Prep Time 5 minutes
Cook Time 9-11 mins
Ingredients
Instant Pot Electric Pressure Cooker
Steamer rack or basket (Included with the Instant Pot)
Pete & Gerry's eggs (up to 8)
1 cup cold water
Bowl with ice water (to stop the cooking once eggs are done)
What if you could achieve a picture-perfect jammy yolk without all the guesswork? Follow these simple steps to make the soft boiled eggs you've always dreamed of in your Instant Pot or electric pressure cooker. Your bowl of homemade ramen, slice of avocado toast, or plate of risotto will thank you.
Directions
Add the steamer rack to the Instant Pot and pour in 1 cup of cold water.
Place your eggs onto the rack and close the lid of the Instant Pot.
Select Manual mode and LOW pressure. Set timer to 6 minutes.
As soon as the 6 minutes are up, use a kitchen towel and carefully release the steam. Immediately add the eggs to the ice bath and allow to cool for 3-5 minutes. Peel and use immediately or store in the fridge for later use.
Farm Team Tips
Looking to make hard boiled eggs instead? Increase the time in your Instant Pot by 6 minutes, or click here for the full instructions.