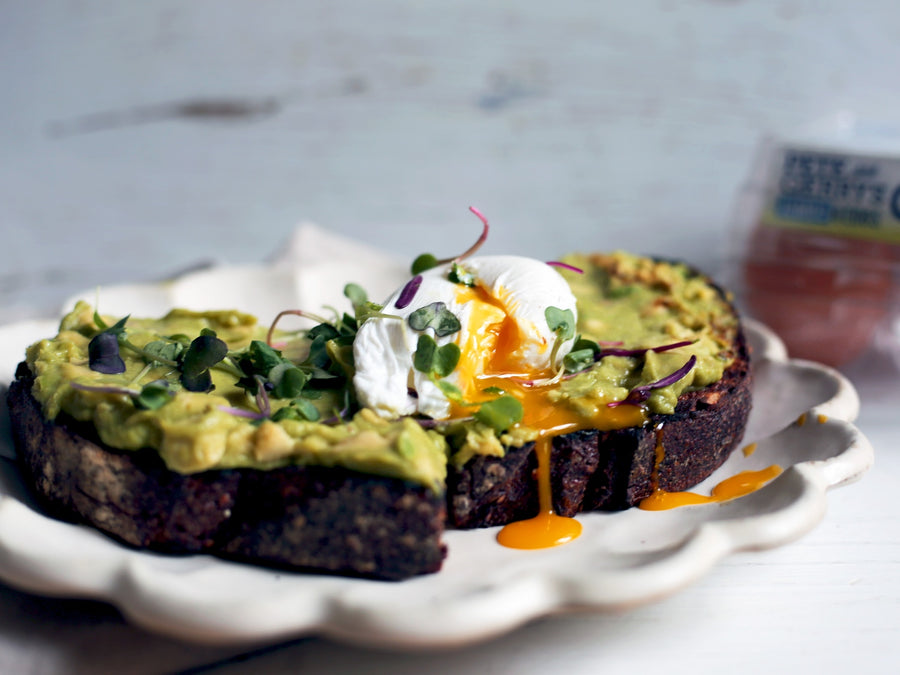 Adding CBD to your food is one of the tastiest ways to incorporate it into your daily wellness routine. CBD oil or hemp-infused ingredients like honey, coconut oil, and candies are excellent choices for learning how to cook with CBD at home.
Adding CBD to your food is one of the easiest and tastiest ways to incorporate the hemp-derived ingredient into your daily wellness routine. CBD, short for cannabidiol, comes in many forms: in its simplest, it's known as CBD oil or hemp extract, but hemp-infused honey, coconut oil, and candies are also excellent choices for creating your own CBD edibles at home. Whether you're new to CBD or looking to elevate your breakfast, lunch, or dinner, these are the best recipes to start with. Here's how to cook with CBD:
Even the flakiest cheese-studded biscuits deserve a smear of butter before they transform into breakfast sandwiches. In this recipe, they get a generous layer of hemp butter, which is made by combining softened butter with hemp-infused coconut oil. A few crispy strips of bacon, tender folded eggs, and more cheese make this breakfast sandwich a classic, while the CBD makes it an exceptional sidekick for your busy or laid back morning.
Everyone loves a simple, tried and true meal, but a dish with few ingredients leaves no room for elements lacking in quality or flavor. Avocado toast is no exception, which is why this one requires artisan sourdough bread, an avocado at its peak ripeness, and a poached organic egg. Minimal toppings like chili flakes, microgreens, a drizzle of hemp-infused coconut oil, and flaky sea salt allow the ingredients to speak for themselves.
The beauty of pesto is its ability to bring complex flavors to your dinner table without the fuss of most sauces. This version includes full spectrum hemp extract, which is processed in a way that doesn't filter out the numerous beneficial cannaboids that flourish alongside CBD in the hemp plant. The earthy, nutty undertone of the extract complements the basil, garlic, lemon zest, and creamy egg yolk like no other ingredient could.
This dairy-free butternut squash soup gets its richness from cashews, coconut milk, and a drizzle of hemp-infused coconut oil, and its warmth from cumin, curry powder, fresh ginger, and turmeric. It's a perfect balance of creamy, spicy, and sweet that translates seamlessly from a filling lunch to an impressive and attractive dinner. The flavors are traditional for autumn, but you'll want to enjoy this soup all year round.
There's more to these soft, chewy chocolate cookies than meets the eye. The pinch of flaky finishing salt already takes them over the top, but split one apart and you'll find the true pièce de résistance: an oozy, buttery caramel center infused with CBD. They're best served warm for the full lava flow effect (and we highly recommend baking a few extra batches).