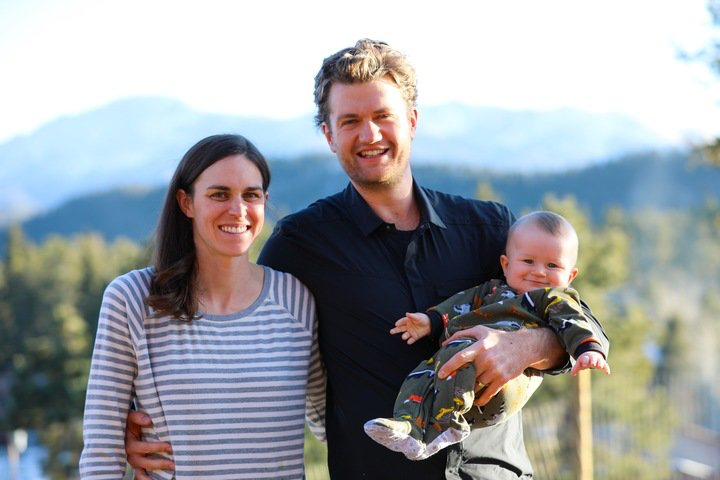 THE ROAD TO RIO
Let me start by telling you just a little bit about Gwen's accomplishments. She swam competitively at the University of Wisconsin, qualifying for three Big 10 Championships while also being named an All-American in both cross-country and track. Since beginning her career as a tri-athlete in 2010, she has won Rookie of the Year (2010), Triathlete of the Year twice (2013, 2014), Three National Championships (2013 – 2015), Two World Championships (2014 – 2015), and finally, Olympic Gold in 2016 at the Rio Olympics. Gwen was the first American to ever win Gold in the Triathlon.
For more on her career accomplishments see the full list here.
We are in awe of her drive, discipline, and ability. And we love the fact that she eats eggs every day as part of her daily training diet. Still, there was another reason we reached out to Gwen to see if she would work with us to share her enthusiasm about Pete and Gerry's Organic Eggs. That is because, like many of you, she is a parent.
STANLEY IS IN THE HOUSE
Stanley was born in August of 2017. Gwen and husband Patrick are making the thrilling, yet always chaotic, adjustment to parenthood. Gwen is now learning not just what fuel she needs to nourish her athletic performance, but also what Stanley needs to nourish his growing body and brain.
"I don't endorse products that I don't use, and we use a lot of eggs at my house. My favorite breakfast, which is full of whole foods like nuts, bananas, oats and peanut butter, is topped by two poached Pete and Gerry's Organic Eggs!" says Gwen.
GAME ON, TOKYO 2020
After taking a little time off after Stanley's birth, Gwen is again training and has her sights set on the Tokyo Olympics in 2020. This time, she plans to compete in the marathon. She is one of those rare athletes than can be competitive in a wide range of sports and disciplines.
If you want to follow Gwen on social media you can do so on Instagram and Facebook. You can also get updates and recipes from her that are exclusively for Pete and Gerry's Organic Eggs by following us on Facebook and Instagram as well.
If you are an athlete or a mom, like Gwen, comment below and let us know how eggs play a role on your breakfast, lunch, or dinner table!