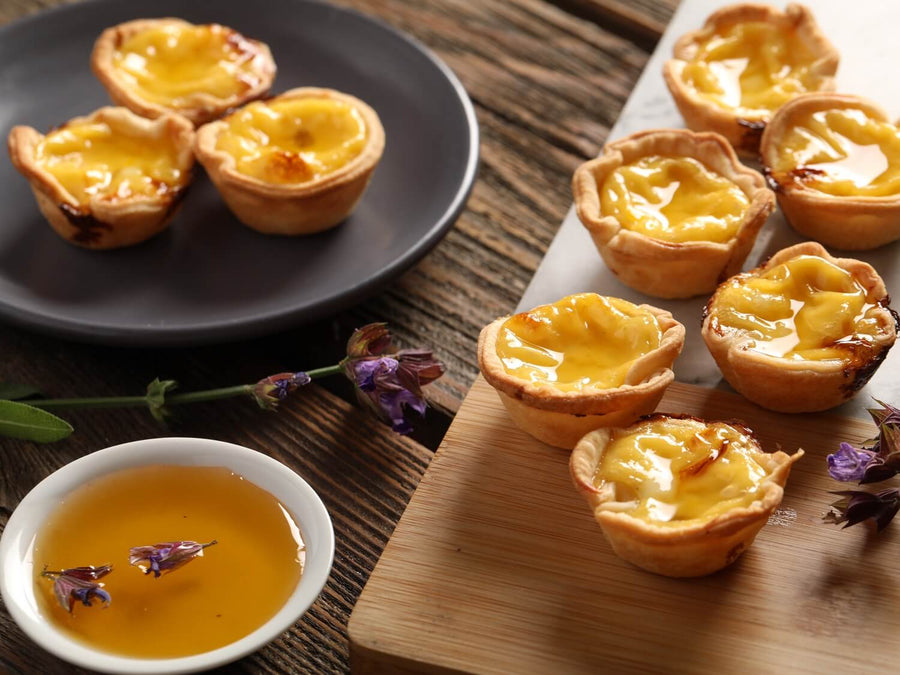 Edward Lee has always had a deep love and appreciation for simple, humble ingredients like the egg. If you dream of cooking like a professional chef, his favorite egg recipes are an excellent place to start your culinary journey.
From a young age, Edward Lee was drawn to the kitchen; a place where simple ingredients could be imbued with creativity, passion, and curiosity. Today, the professional chef, owner of three restaurants, and culinary director has a career in exploring his Korean roots and culinary heritage, traversing disparate (or not-so-disparate, as his cooking shows) cuisines, cultures, and latitudes in every dish he dreams up. His treatment of food has garnered him four James Beard Award nominations and an Emmy nomination for his role in the PBS series "The Mind of a Chef". His most recent book, Buttermilk Graffiti, won the prestigious 2019 James Beard Award for Best Book of the Year in Writing. In 2015, Chef Lee founded the [LEE Initiative], a double-pronged program aimed at increasing equal opportunity, accessibility to training, and diverse representation in the restaurant industry.
Along with expert skill and dedication, Chef Lee's success is founded on a deep love and appreciation for the humblest elements of cooking—like the egg. If you' I've ever dreamed of cooking like a professional chef, or even aspire to be one, these six recipes straight from Chef Lee's kitchen are an excellent place to start your culinary journey or simply diversify your cooking skills.
"Pasta" doesn't get any simpler than this. With Chef Lee's simple, pared-down technique, you can make your own delicate low-carb noodles from just three ingredients: eggs, seasoning, and butter. Gently tossing these egg ribbons with caramelized asparagus and blistered roasted tomatoes is the quickest route to an elevated, rustic dinner for two.
In a dish that captures Chef Lee's knack for pushing the boundaries of simplicity, scrambled eggs and a light, warm almond milk poaching liquid meld and mingle to create a breakfast that hits all the right notes: sweet, peppery, nutty, and salty. Like many of Lee's favorite recipes, this dish takes a classic American breakfast staple to new levels via flavor and technique, but remains accessible enough to be cooked and enjoyed right at home.
When cooking, Chef Lee makes careful decisions about the ingredients that end up in the final dish—and the creamy, rich, runny egg that sits atop this bowl is as deliberate as the starchy rice, acidic sautéed collard greens, and thinly sliced marinated steak. Once you break into the yolk, every bite is as balanced as the next.
Japanese omelettes - also known as Tamagoyaki - are all about technique, which results in a layered texture and a fully cooked center. In keeping with tradition, Chef Lee's recipe includes chicken stock and a small amount of sugar to achieve that marriage of sweet and savory that Tamagoyaki is known for.
Despite it having many regional variations, Chef Lee has captured all the best aspects of the traditional Chinese egg tart in this recipe. It starts with a substantial yet flaky crust that's filled with a rich, custardy base sweetened ever-so-slightly with honey and freshly squeezed orange juice.
If you've tried the whiskey-ginger cake from Smoke and Pickles or the Korean doughnuts from Buttermilk Graffiti, you know that the phrase "delightfully unexpected" encapsulates the kind of dessert that Chef Lee likes to end a meal with. These pots de crème topped with meringue and a dusting of Old Bay seasoning are no exception.