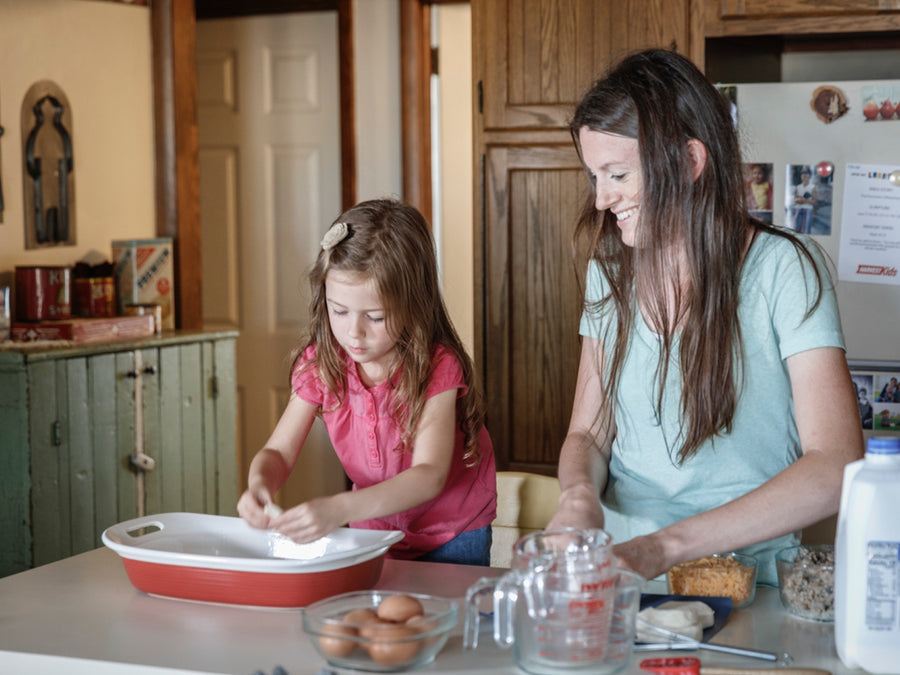 Don't be fooled by the gift guides or swayed by the mounting pressure to go out and purchase an expensive bottle of wine. If you ask any mom what she'd like for Mother's Day, she'll most likely respond with "some peace and quiet," "a little bit of TLC," "a day without obligations," or some combination of these simple requests. And it makes sense: mothers are busy people, so a break from routine is a logical ask. This year, skip the store-bought gifts and find little ways to celebrate mom at home instead. DIY spa treatments, spring gardening, and happy hour in the kitchen are all on the table for a special Mother's Day in.
Why not bring the spa home? Mix up some DIY egg white face masks, run mom a warm bath, light her favorite candles, and turn the bathroom into a luxurious, relaxing space where she can get her TLC on. She'll love the soothing effects of these face masks and will appreciate having some time to focus on self care.
2. Give mom a bouquet that will last
Flowers are a classic choice for Mother's Day, but gifts mean a whole lot more when they come from the heart. Rather than purchasing a bouquet, make mom a pretty present that will last: paper flowers. When fashioned out of tissue paper, they can be incredibly realistic, beautiful, and delicate, and will brighten up her bedside table for the foreseeable future.
What better way to enjoy some fresh air and quality time with mom than by planting a garden together? Use these tips to get your gardening on, whether you're ready to break ground or still need to start your seeds (May isn't too late to do so!). Even if you don't have room for a full-on garden, you can surprise mom with her favorite flower bulbs or perennials and plant them near the porch or on your balcony.
A special meal made with love is one of the greatest gifts you could ever give mom. These hand-picked recipes range from unique to unexpected; from a Croque Madame casserole to blueberry cobbler. Whether you serve one to mom first thing in the morning or delight her with dinner, she's bound to appreciate your cooking efforts.
5. Press mom's favorite wildflowers
For a laid back Mother's Day, consider a simple activity that the two of you can do side by side: pressing flowers. First, go on a stroll around the neighborhood together and collect a handful of wildflowers. Then, turn on mom's current podcast or favorite playlist while you both arrange your findings between sheets of newspaper. Carefully place the flowers under the heaviest books you can find. Check back in a few days to see the beautiful results!
It's not Mother's Day without something sweet! After dinner, bring out the homemade dessert. Since Mother's Day falls right in the middle of spring, something bright and zesty with lots of citrus fits the bill––like a lemon meringue tart, mini lemon pudding cakes, or any other lemon-forward recipe from this collection.

At the end of the day, put on your bartender cap and mix up one of these deliciously foamy egg white cocktails. Then, raise a glass to the mother you love, propose a toast to all the qualities you admire about her, and cheers to everything that makes her the wonderful mother she is.