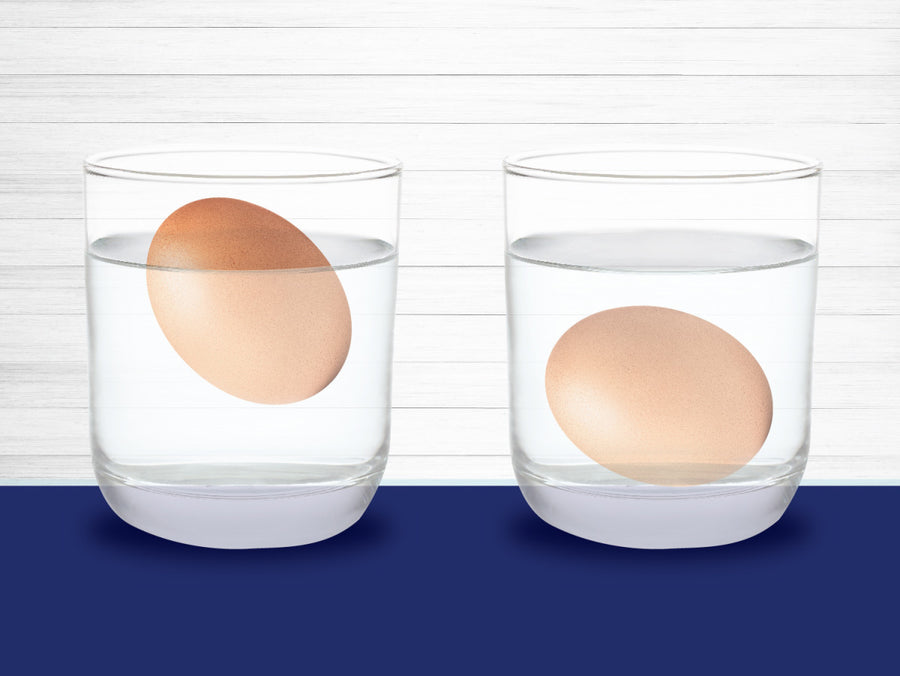 Can I eat my expired eggs? If you've ever found yourself staring curiously at that carton of organic eggs in the back of your fridge as you ask yourself this question, you're not alone. Inquiries about the date on our cartons and how long eggs remain good after their expiration date arrive in our inbox daily . So, we thought we'd take a moment to clear up any confusion about what to do with that forgotten carton now past its prime.
How to tell if an egg is still good
Like all fresh foods, eggs don't last forever. But thanks to their shells, they're rather resilient. Even though the mandated USDA washing and processing of eggs actually reduces their oxygen barrier, and thus shortens their freshness cycle, they still come with a relatively robust time allowance: eggs can be consumed 45 days from the time of processing (which is usually just a few days after being laid).
When trying to determine if the eggs in your carton are safe to eat, the best course of action is to consult the best by date. At Pete & Gerry's, we print a best by date alongside a few other pieces of information that will help you determine whether the eggs are still okay to eat. You can find a full explanation of this information in our Egg Safety Tips, but the most important thing to remember is that eggs should be eaten on or before their best by date.
How long are eggs good after their expiration date?
Unless you've taken measures to extend the shelf life of your eggs, the expiration date is the most reliable indication of how long eggs can be consumed safely. Once a carton has passed its best by date, or 45 days from being processed, those eggs are considered expired and we're unable to guarantee any safety or results from consuming them.
The water test for egg freshness
Though we can't recommend eating our eggs past their best by date, we understand that expired eggs do happen from time to time. If the eggs in your carton have recently passed their best by date, or if you're unsure of the date, the water test is a great option:
First, you'll want to fill a bowl or glass with about four inches of cold water and gently place your egg(s) inside.
`
Once enough oxygen has had time to permeate the shell, it forms an air pocket large enough to keep the egg afloat in water. Any eggs that float to the surface of the water are too old to eat and should be discarded.