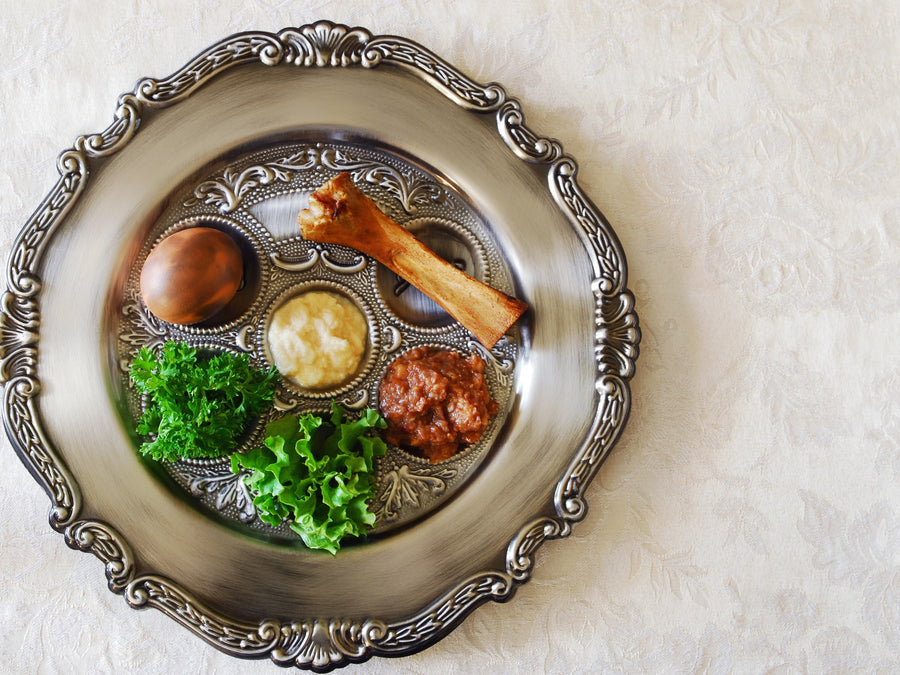 In the days leading up to Passover, families across the world gather in their homes for a ceremonial meal known as a Seder. No matter what dishes are served, eggs always have a space on the table as powerful symbols of hope, sacrifice, and rebirth. Read on to learn why a burnt egg is included on every Seder plate and discover the history and symbolism of eggs as an essential ingredient during Passover.
What is Passover?
A major holiday for Jewish families and communities, Passover takes place each spring to honor the Jewish people's liberation from slavery and exodus from Egypt. The first night of Passover is a particularly joyous celebration, marked with a traditional home-cooked meal where generations young and old come together to eat, drink wine, pray, sing, and tell stories of their ancestors' journey to freedom.
Why do we eat eggs on Passover?
At the center of every Passover celebration is the Seder plate, a ceremonious platter prepared with foods such as a roasted lamb shankbone and bitter herbs chosen for their symbolism in the Jewish religion. Many families dip hard-boiled eggs into salt water to commemorate the tears and sweat of their ancestors' enslavement in Egypt. A hard-boiled egg, usually roasted, is often placed on the Seder plate. Its roundness alludes to the cycle of rebirth and renewal, while it's burnt, sometimes cracked shell serves as a reminder of ancient sacrificial offerings.
Eggs as a natural leavening agent
Another defining feature of the Passover meal is the absence of food made with leavened grain, or chametz. The Passover story goes that the Jewish people didn't have time to let their bread dough rise before escaping Egypt, resulting in hard loaves similar to the flat and unleaved matzo now eaten during a Seder. To honor this journey, it's customary to remove all leavening from your home and refrain from using yeast or grain-based leavening agents in your cooking throughout the holiday. Eggs (and egg whites in particular) are a wonderful natural leavening agent and provide a useful alternative for Passover baking and cooking, often combined with an oil or fat and matzo meal to make a variety of delicious unleavened baked goods.
How to prepare eggs for a Seder plate
Will you be preparing a Seder plate for Passover this year? If you're roasting one of our organic or pasture-raised eggs, you'll find its natural brown shell further darkened by heat quite striking. Simply hard-boil the egg using one of our foolproof hard-boiling methods and place it in a 350F oven until it develops a burnt, cracked appearance, about 15-20 minutes. For leavening-free baking inspiration, check out our recipes for Instant Pot lemon cheesecake and caramelized onion and gruyére quiche, both of which use almond flour for a grain-free crust.
However you and your family choose to celebrate, all of us at Pete & Gerry's wish you a safe and healthy Passover. Chag Sameach!