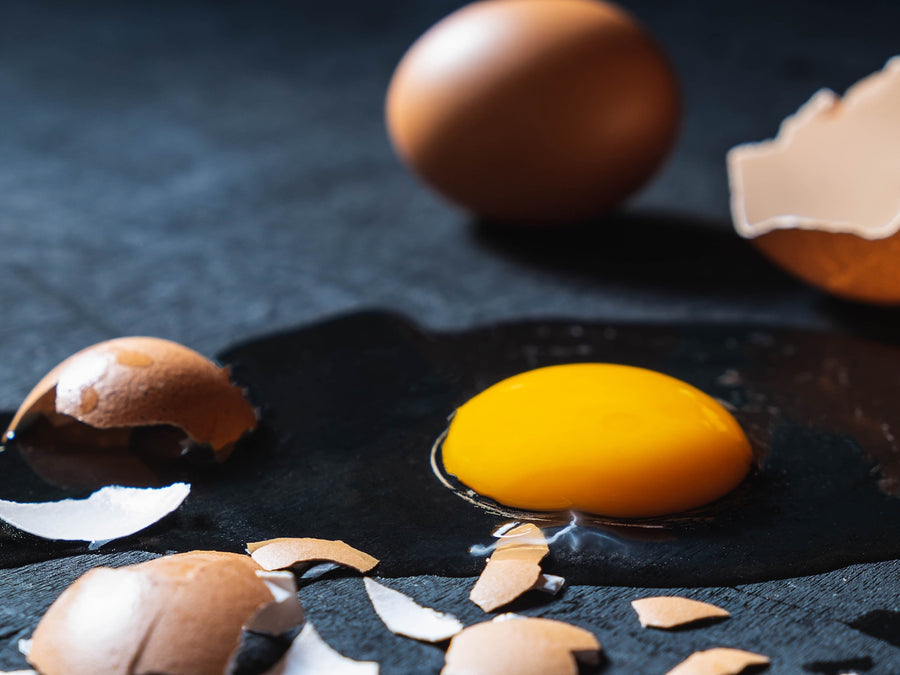 Yep...not the most appetizing sight when you're making breakfast. Nobody likes cracking an egg and seeing anything other than a beautiful, richly colored yolk nestled in a clear egg white. But once you learn a little more about blood spots (and all the other fascinating ins and outs of eggs), you might be a little less grossed out by these rare instances.
What are blood spots in eggs?
Contrary to popular belief, blood spots are not the beginnings of a chick embryo. They're simply the remnants of a ruptured blood vessel that occured during the egg's formation. Most often, the ruptured vessel forms a tiny speck or dot of blood with a dark red, brown, or even black hue. Sometimes, larger vessels burst, and this allows blood to pool throughout the entire egg. In these cases, the egg white may have a pink or red tinge. In either case, these blood spots are a natural part of egg laying. In fact, blood spots indicate a particularly fresh egg because as they age, the spot diffuses into the white and becomes undetectable.
What causes blood spots in eggs?
The cause of a blood spot is simply a ruptured blood vessel on the yolk's surface as the egg is forming. This is a natural, benign process for both hen and egg. Instances of blood spots can increase when hens in a flock get excited by changes in lighting, changes in temperature, or simply shifting seasons. So it's okay if it feels a little bit yucky, but know that all is well.
Can I eat an egg with blood in it?
Absolutely––eating an egg that has a blood spot won't hurt you. While you may wish to remove the spot with the tip of a knife and dispose of it, there is nothing in it that's harmful for human consumption.
How can you prevent blood spots in eggs?
Since blood spots are a perfectly natural part of the egg laying process, there is no way to prevent this from happening. However, we do have state-of-the-art processing equipment that helps us detect eggs with imperfections and filter them out before they ever make their way into our packaging––be they slightly cracked, misshapen, or containing other slight imperfections.
In fact, 99% of Pete & Gerry's Organic Eggs reach the store in perfect condition. We find almost everything. But no process is perfect, and there will always be the very occassional feather on an egg, hairline crack, or blood spot that makes its way past the machines' and our keen eyes.
Are eggs with blood spots kosher?
Our eggs are certified kosher by the OU, but things get a little tricky on the rare occasion of blood or a blood spot making it into a carton. According to the OU, eggs with blood or blood spots in them are not considered kosher.