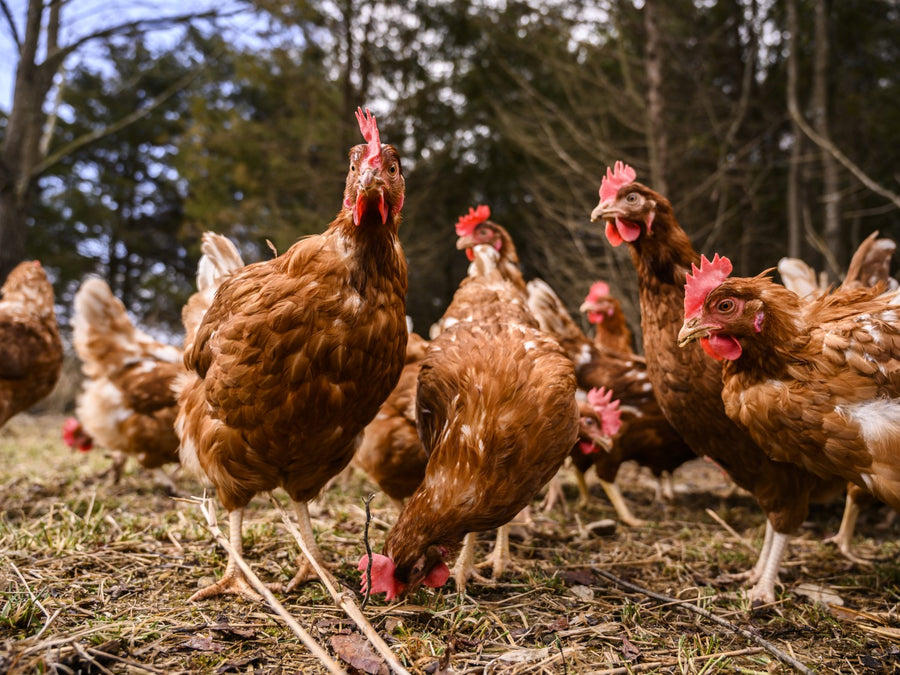 As loyal readers of our Pete & Gerry's blog know, the Ward Family Farm located here in the Upper Connecticut River Valley of New Hampshire was where it all started. In fact, it all began as a small
dairy

farm. Then my grandfather Les decided to try chickens, after he returned from World War II, because there were so many other dairy farms in the valley at that time. My father and mother converted the farm to

Organic Free Range

back when barely anyone had ever heard of such a thing. They did this because they were being priced out of the egg market by giant agricultural factory farms that could vastly underprice anything they could do. In the process, they discovered the joy of farming in a humane, responsible way.

When I took over the family business, demand for our ethical Pete and Gerry's Organic Eggs was growing very quickly and we were adding barns here on our property to meet it. It was then that I was struck by the fact that if we just kept adding more barns, pretty quickly, we would become just another giant egg producer. Maybe we would be a more ethical giant egg producer, but we would be a giant one nonetheless. And that would mean pushing other small farms like we once were out of the way.

That's when it hit me: why not support all the other small farms out there that were just like us when we started, but that don't have the same opportunity from a sales and distribution standpoint as we do? Some 130 small family, partner farms later, Pete and Gerry's is still growing by staying small and by supporting real families out there who dream of farming responsibly while making a living.

This partnership model proved to be so successful that we're now even managing to reduce the footprint of the home farm. At our peak, we had nine barns in use with over 100,000 hens on the property, all meeting the Certified Humane Free Range standard. If that sounds like a lot, it's actually not that much when you consider that factory farm competitors routinely cram over 300,000 hens into a single barn and have millions on site. But it was still more than we wanted given our belief in a different type of farming model. In the past six months, by not repopulating barns whose flocks reached the natural end of their lifecycle, we are now down to just two barns and less than 40,000 hens.

As long as our New England climate and the ever-changing demands of the industry allow, we hope to have Free Range hens on the home farm as long as possible. We feel that the best way to be good stewards to our partner farms is to know exactly what their lives are like and what challenges they face. Having a front row seat to the realities of egg farming keeps one humble; standing in a pasture of hens every day, listening to what they have to say. Still, we're very pleased that we've managed to meet the growing demand for our wonderful, free range, organic eggs by staying small ourselves and thereby benefiting other small farms and the countless communities they thrive in.